The top three improvement priorities for services companies are marketing effectiveness, solution portfolio, and sales effectiveness1. Our solutions are meant to solve this while helping achieve sustainable and scalable revenue.
Is your business growing as fast as you want?
Most Solution Providers experience a very natural cycle of growth phases as their businesses mature. Initial surges of businesses are often followed by a period where revenue growth plateaus.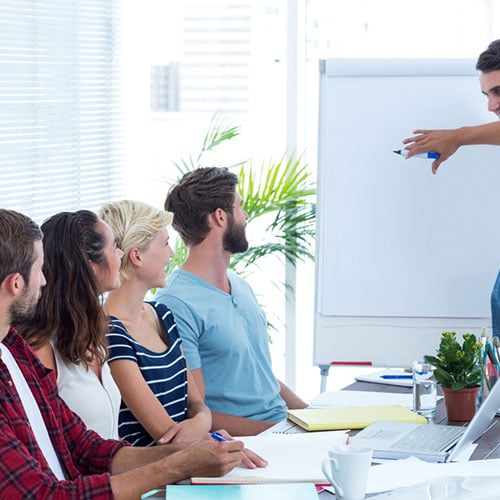 Accelerate your go-to-market
At Alveo, we specialize in developing strategies for service providers that enable meeting business objectives and sustainable revenue growth. We'll help you achieve:
Focused sales training and enablement

Shorter sales cycles

Better win/loss ratios

Improved solution market position

Increase in quality pipeline growth

Better customer buying experience
Solutions built to your needs
Small Business
CEO is the primary seller
No sales or marketing strategy
Generic messaging
Ad hoc, one-off projects
Make sure you prepare your business before investing in marketing and sales. We'll help increase ROI and reduce the risk of wasted spending.
Mid-Size Business
A standardized list of services
One-off thought leadership
Start investing in sales training, CRM, and sales method
Developing partner strategy
Start to prepare your team for scale by focusing and documenting your go-to-market strategy. We'll help focus the team to double down in areas you win, increasing customer lifetime value and reducing the cost of acquisition.
Enterprise Business
Complex portfolio
Large go-to-market teams
Multiple go-to-market strategies
Accelerate your team's initiative with additional resource support. Our team will help knock out large projects while your team stays focused on driving business.
Some of our happy clients
Service Portolio Management
Harness your business intelligence to gain a competitive advantage over your peers. Tap into key information and analysis to adjust and refine your business strategy and achieve your business objectives faster. Alveo will act as an extension of your portfolio management team to enable sales, marketing, and delivery.
Market Research

Gather market intelligence to inform your go-to-market strategy and portfolio planning. Alveo can provide you with actionable market, competitor, and buyer information tailored to the maturity of your business. No 100-page paperweights.

Value Definition

You have brilliant people working for you but sometimes they have difficulty articulating value. Our team will extract your wealth of knowledge and transform it into something that your sales, marketing, and most importantly, customers can consume.

Ideal Client Profile

Increase effectiveness and focus and reduce cost of acquisition by defining the ideal client for your business and enabling your sales and marketing teams. Alveo leverages information from customers, recent evaluators, untapped potential customers, and buyer-facing internal teams and analyzes win/loss data.
Route-to-Market Strategy

Centered around your ideal customer's ecosystem, our team will identify and prioritize the channels best aligned with your markets' buying preferences and prioritization.

IP Productization

Integrate your products and/or services into a coherent portfolio of solutions focused on your ideal target market and manage the portfolio like a "product" including developing a roadmap that illustrates the vision and key phases of deliverables as your products and/or services mature.

Buyer and Customer Journey Mapping

Your buyer and customer experience is everything. By looking at the entire picture you can prioritize activity and optimize. Our virtual or in-person workshops host your sales, marketing, customer success, and delivery teams to document and visualize the entire journey and identify content, process, and experience opportunities.
Learn why Service Portfolio Management is important to sustainable revenue growth
Advisory Support

You can't be an expert in everything and it's too early to hire an executive. Instead, tap into the brain power of our sales, marketing, and service portfolio management professionals and get the support to build and grow your business.
Fractional GTM Executive

Time to build the infrastructure for your go-to-market and prep for scale. Add a part-time go-to-market executive to your management staff to build strategy, drive accountability, and oversee implementation and optimization.
See what people are saying
"You guys helped us get our sh*t together. Our CEO literally has your deliverables printed out and highlighted on his desk."
"Alveo saved us a lot of time and allowed us to get our business launched faster and more efficiently."
"Alveo helped bring our services business to life. Every day that you don't have Alveo on your team is a day you should regret."
1 SPI Reasearch 2021 Professional Services MaturityTM Benchmark